Well Zazzle is still not working right in regards to the quick create. Last week you were able to post over 100 items in one shot. Now maybe 10, if the images load on the products correctly. I have to post one item at a time. Write each description and product tags for every product individually instead of once for 100's. Hope they fix it soon! Takes too long since I managed to prepare over 40 Christmas and winter designs.
Today's showcase is a little flighty!
Ostrich
Like this one. Just sold some postcards and magnets with this design, check all the products
here
.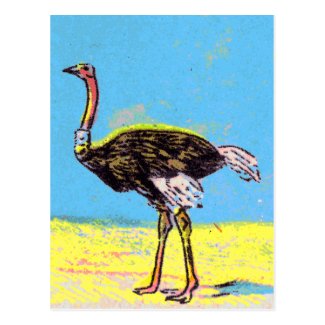 Ostrich Post Card
by
Kinder_Kleider
Add your
photo to postcard
designs from Zazzle.
---