I am almost, almost normal. Still coughing. I pigged out the last few days, of course on bad bad sweets and chocolate. Was the only thing that didn't hurt to eat! Well I am back on track and ready to be done with this cold!
Boy that sun is hot! I had the shades up working yesterday and had to close them. Thought I would get a sunburn through the window!
I have three more Halloween images to post today and then I will start some Christmas and winter designs. Holidays are coming up fast.
ENJOY THE WEEKEND!
Another product I sold this week to showcase!
Boa Constrictor Pop Art
I love this print! I like how it came out, check out all the products
here
.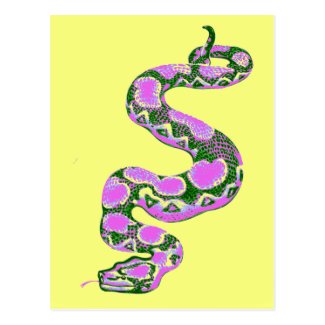 Boa Constrictor Pop Art Postcard
by
Kinder_Kleider
Create
Post cards
at zazzle