We are in for some nasty weather. I was so rushed yesterday I almost forgot to post. It is tough this time of year to really sit and work on artwork. I am sure my son will not be going to school today. Tomorrow, if there is school, I will be going in to help out. I will also be in school this Friday as well. Lots of holiday prep going on. Next week is cookie baking time. Christmas is coming fast!
So today I have winter image...
Vintage Ice Skating Print
Lovely day skating! Check all the products
here
.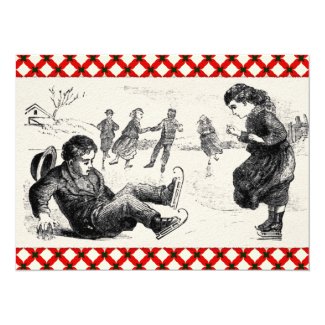 Victorian Ice Skating Print Invitations
by
Kinder_Kleider
Check out other Ice Invitations at
zazzle.com