Well I did try to get some Zazzle done yesterday.
Didn't quite work out that way. Today I have an appointment early for my son's check up so that leaves the afternoon for a short bit before I have another appointment to rush to which always runs long and late. Zazzle I miss you. I promise I will be back!!
My formatting is going all wacky with this post so I apologize for the strange setup.
More Christmas to show you -
Vintage Christmas Present Girl
Another cute vintage greeting card! Check all the products
here
.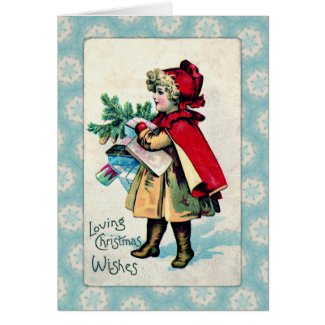 Vintage Christmas Present Girl Card
by
Kinder_Kleider
Shop for a different
greeting card template
online at zazzle
---