I seem to be two to three days behind my father in this cold. Back pain shot up yesterday. He had that two days prior during this cold. I am pushing through. Cleaning like mad to get that fine dust picked up and out of the house. I feel bad not working on any artwork but really I couldn't if I wanted to with this cold. My eyes are pretty much shot. Again I am happy that I learned to type without looking at the keys. Makes it easier when you don't feel well.
Today I start baking cupcakes and the cake. They are refrigerated because of the type of icing I make. Not sugary icing, made with pudding and cool whip so refrigeration is a must. That is fine with me. I like my cake cold! I also have to get the taco meat prepared. I want to make sure I have enough for both turkey and beef. My boy loves tacos!
Today I will have a showcase!\
Santa
This is a classic Santa image. I colorized it and added my own background. Check out all the products
here
.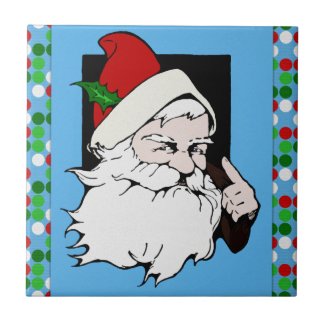 Santa Tiles
by
Kinder_Kleider
Shop for another
photo tile
---