Thank you to all who served our country.
Today my son is off from school so he has plans for me today. I am still sick but I think his plans are to watch a movie together so I certainly can handle that. Sales are starting to increase with the holidays approaching! I am almost done with my Christmas shopping. I like to be done before December so I can just enjoy the month and all the festivities that arise!
Today I will have a showcase...
Vintage Poinsettia Greeting
This is a very nice vintage greeting card. It did have some lines running through it from a corrugated like paper but I digitally removed them just to make the image more clear. It would be alright in person holding the card but not so much as a digital image. Check all the products out
here
.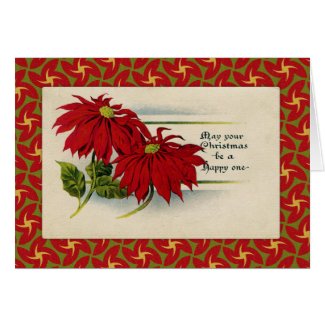 Vintage Poinsettia Greeting Cards
by
Kinder_Kleider
Find other Poinsettia Cards at
zazzle.com
---