Well started a motorcycle print to upload. Didn't finish it yesterday but will today. Did finish a snowflake design through so at least one thing posted! I am still sick. From what I gather from the grapevine is it can be a 2 week virus. Thought it was the croup since my son's bout with it but apparently not. It has cycled into the whole family. The sinus pressure makes it hard to work on the computer, headache and watery eyes. Of course it is a beautiful day and I will get some time out in it.
Tomorrow there may be a late post. I have an early dentist appointment for my son so it will depend on how hurried we are. And of course Friday is Halloween! Cupcakes with pumpkin icing....yum!
I have another holiday showcase.
Vintage Santa with Balloons
This is a very nice vintage print. Only minor color correction. Love it, see all products
here
.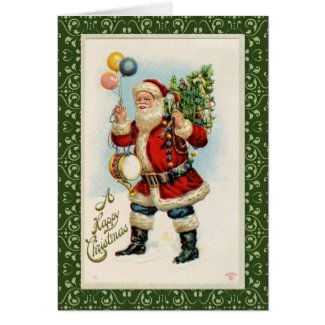 Vintage Santa wtih Balloons Greeting Cards
by
Kinder_Kleider
Create
custom photo note cards
at zazzle.com.
---