how to make very nice seamless backgrounds. I have dabbled a bit but really not as fancy as I want and I need some new inspiration so I am taking a few days to watch tutorials and read how others create such fabulous backgrounds. I have the ideas in my head, just need to find out how to get them out!
I know I am not going to reach my goal of all Christmas on by Friday and it is stressing me out, too much. My jaw has now swollen (TMJ) and causing some pain. That is no way to treat something that is supposed to be joyful and relaxing. I need to step back and just let myself relax.
Lets look at something a little scary today!
Sketchy Spider
I like how this turned out, was a black and white simple image I jazzed up. Check all the products
here
.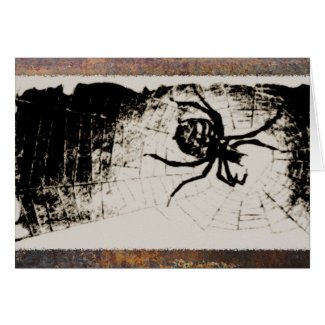 Sketchy Spider Cards
by
Kinder_Kleider
Find more Halloween Cards at
Zazzle
---