Or what I am doing. I thought I posted for today. Guess I didn't so I am posting later than usual. I only have three more holiday images to upload! I will finish it today. I do have some other small ones that I did on a whim but I don't count those for the big upload. I will put those on at another time. Then it is back to the motorcycles and finish them up. It will be hit or miss for me next week as construction begins. Exciting times!
I hope you have a wonderful weekend!
We are going from 70 degrees today to maybe the middle 50's on Sunday. Finally Autumn is upon us!
I have a fun showcase today.
Santa's Sleigh Ride
I love this vintage print of Santa and his Reindeer. Zazzle is having some technical difficulties so I don't have a link to other products for this image. I will try and add once the problem is solved! But be sure to check my store using link
here
.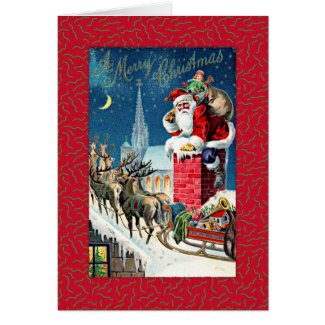 Santa's Sleigh Ride Cards
by
Kinder_Kleider
View other Santa Cards at
Zazzle.com
---