but sometimes the little issues hit at the same time. I had some mouth issues with some sort of gluten ingestion and now my jaw has decided to swell and lock (TMJ) but last night and today are the worst. Come on, need not all this at once!
I am still working on getting more posted, with the jaw pain, mouth pain etc I am now even farther behind on my imaginary deadline.
Today I have the following to show you,
Vintage Santa Greetings
I love this Santa print, out for a drive in an awesome car! Check the products
here
.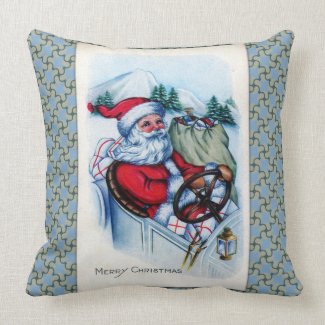 Vintage Santa Greetings Throw Pillows
by
Kinder_Kleider
Check out more Santa Pillows at
Zazzle
---