Half way through the week! Can't believe how fast this month is going. Seems like I am toiling away on the computer but not much progress being done. You have those days! I know the weather has changed just by the state of my hands. They are so dry. Been putting cream on them but still so dry. Need industrial strength moisturizer!!!
I have another fun holiday image to show today...
Santa Greetings
I love vintage Santa prints. This just needed some color correction and a bit of sprucing up in areas. Check him out on these
products
.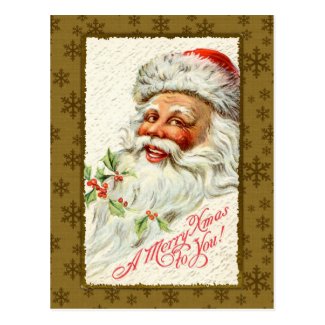 Vintage Santa Greetings Post Card
by
Kinder_Kleider
Browse for more
postcards
from zazzle.com.
---