I thought it was Wednesday! I did get a turkey image uploaded on products yesterday so I am happy at that. I will try and get another turkey uploaded today and start the fifth motorcycle image!
Here is the first motorcycle in the series.
Watercolor Vintage Motorcycle
I had to do repairs and lots of digital enhancements in order to achieve a final product I would approve of and I am picky. Check out all the products
here
.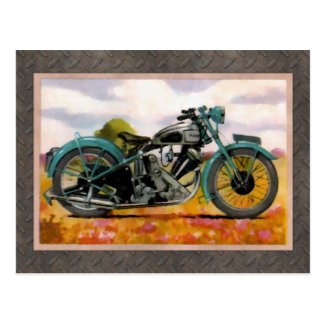 Watercolor Vintage Motorcycle Post Cards
by
Kinder_Kleider
Browse Motorcycle Postcards online at
Zazzle.com
---