I started the 5th bike print but as I was placing it on products I really didn't like how that particular one came out so it has gone back to the work bin, it wasn't as colorful and crisp as the others. I could not let it slide.
I managed to get another turkey print on yesterday and started the next bike pic. It will be a long road on the motorcycles. I did do excellent on sales!
Check out my big sale! Sold a bunch of tote bags.
Enjoy the weekend!
Spectacles
I had a large order of this simple but fun design! Check all the products
here
.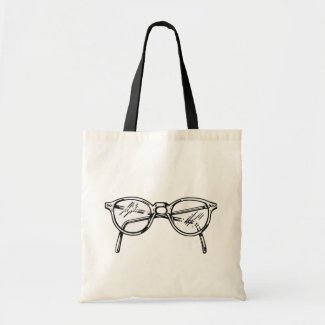 Spectacles Tote Bags
by
Kinder_Kleider
View more
Spectacle Bags
---