Whoa it is Friday already! Have a cake to bake today, some errands and of course more products to add to Zazzle. It is supposed to be BEAUTIFUL outside so some fresh air is on the list too. Going to be a fun weekend with some family visiting. Great weather for yard games too! Love bocce, toss, badminton, Frisbee, lacrosse and the like. I am excited!
Have a great weekend and enjoy another butterfly from my series!
Vintage Butterfly Art
This is another blue butterfly, more blue than the other one from yesterday.
See it on some neat products
here
!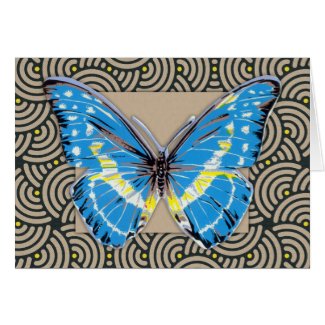 Vintage Butterfly Art Greeting Card
by
Kinder_Kleider
Look at Butterfly Cards online at
Zazzle.com
---