I have the butterflies done! Woo hoo! That was a two week ordeal but they are uploaded and I am selling products already. I also got an original dandelion digital painting uploaded and posted too. Now I have to work on some new designs!
Today is a bunny day!
Brown Bunny
I had to do some work and did remove some damage areas and repaired what I could.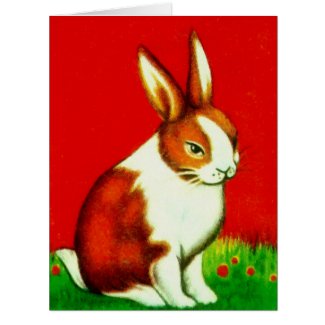 Brown Bunny Cards
by
Kinder_Kleider
See more Bunny Cards at
zazzle.com
---