Basically that is what I am, food for mosquitoes. I have numerous bites on me from the past two days. Not nice little bites but they are 50 cent size! And they are red, really red, swollen and itchy. There is one on my sprained ankle too, so it hurts and itches. I was only outside for a short time, guess they wait for me!
Something refreshing for today's design showcase....
Vintage Orange Botanical Print
Had to work on the colors to bring them out and added a coordinating background to complete this vintage print. I like this one, very bright and cheery!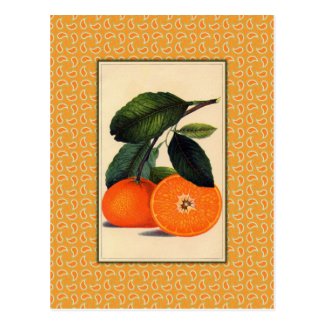 Vintage Orange Botanical Print Postcard
by
Kinder_Kleider
Get your
postcards printing
from zazzle
---