I am feeling much better. Not completely but much better today. I will be at the school tomorrow night and again during the day on Friday so I must be ready to go and feeling good. I think I will.
I think because of the warm weather I am getting lots of sales of bee prints. This is the latest.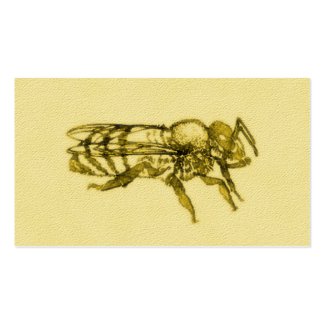 Watercolor Honey Bee Business Card
by
Kinder_Kleider
Shop for another
Zazzle.com business card
I like this on too, first time doing some filter work with the computer to make a digital watercolor. Another business card set too. I think I should make some more business card designs!