A warm day, rainy at first, but a warm day! I will be looking forward to that. Been pricing items for the yard sale. There is still a mountain of items left. We have three weeks to get ready. I want to make it as easy as possible by getting as much done now ask I can.
I didn't get to Zazzle yesterday. We lost power for a bit. Will try today. I did make more sales. This is what the most recent is.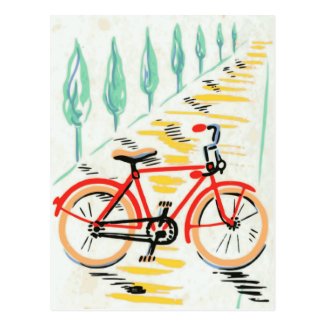 Vintage Bicycle Art Postcard
by
Kinder_Kleider
Design your own
picture postcards
on zazzle.
Bicycles are popular! I have sold at least one of every design I have put up for sale. Who doesn't love bikes! I plan to get some riding in when the weather warms up.