Was a beautiful weekend, hot and humid but nice! Enjoyed the weather. We dodged some storms and I made Ratatouille like the Disney Movie!
Ratatouille!
It was delicious and definitely will make again, and again!
I will be back to working on motorcycle images, two done, third almost ready! How about a vintage puppy image instead of a chicken print today to showcase.
Vintage Dog Art
A bit of color correction and repair makes the puppy shine, check it out
here
.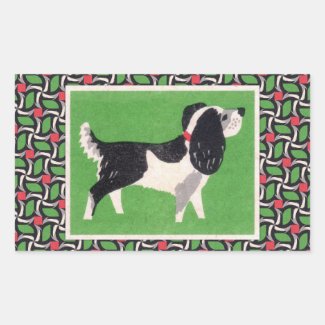 Vintage Dog Art Sticker
by
Kinder_Kleider
Find other Dog Stickers at
zazzle.com
---