Sure looked like we were going to get hit with big storms yesterday. Watched the radar, turned the computer off and guess what. The storm split in two, we were right between the two storms and ended up free and clear!
I did get a fourth motorcycle image done so I am making headway. Once they are done then I will post them up on Zazzle.
Today one of my favorite chicken prints!
Vintage Bresse Chicken
Looks great on all these
products
.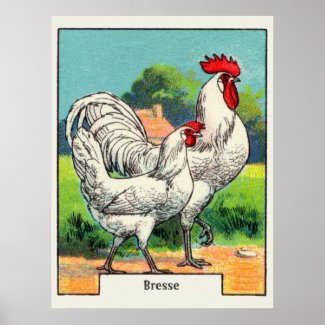 Vintage Bresse Chicken Poster
by
Kinder_Kleider
Browse other
Chicken Posters