This cold came on fast and hard. I didn't think I was going to be able to breathe much longer. Feeling better today so I will try and finish my butterflies. Already sold some of the butterfly designs! Excited!!!
Today I have a bunny to showcase!
Vintage Rabbit Print
This is a very nice vintage print, just worked on color corrections and some repair. I added a coordinating background and voila!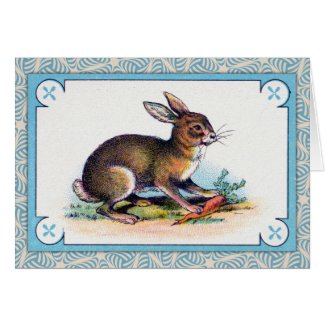 Vintage Rabbit Print Greeting Cards
by
Kinder_Kleider
Check out other
note cards
online at Zazzle.
---