7 butterflies posted and only 6 more to go! I just might make it this week! I already started some other designs just to change the view for a bit. Let's see if I can do it and get 13 butterflies by Friday!
Today I have a cute bunny to show!
Vintage Rabbit Art
This needed quite a bit of repair and color correction, I added a nice background and I think I like it!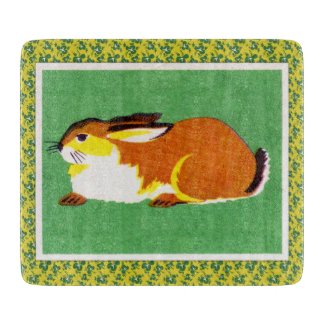 Vintage Rabbit Art
by
Kinder_Kleider
Browse more
Bunny Cutting Board
---