I did not get all the vintage butterflies posted and won't by the end of the day. I have three and half to go yet. With the storms yesterday and losing power and biting off more then I can chew, I didn't make it. That is ok, I will get them all in over the weekend so I can put some original designs up! I also saw more products that are new so I may need to spend some time to get my images up on those products as well.
Today I have a Mushrooms!
Mushroom Painting
This is an original painting inspired by a vintage image. Bright and fun!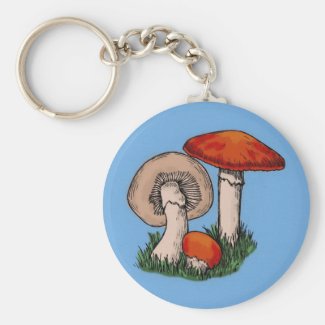 Mushroom Painting Key Chain
by
Kinder_Kleider
Browse more
Mushroom Keychains
---