Well today is the start of my son's costume construction. I have long spider legs, short spider legs, cardboard, felt, duct tape, hoodie shirt and various paints.....lets see what we can come up with! Thinking this is going to be an interesting build....I will post pics when finished.
Today I have another bird print in my 14 image series!
Vintage Blue Macaw
Some color correction, and ta-da!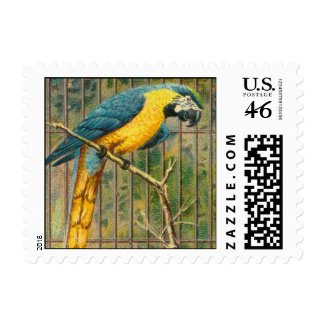 Vintage Blue Macaw Parrot Print Stamps
by
Kinder_Kleider
Browse more Bird Stamps at
Zazzle
---