More math and numbers today for my son! He is doing so well, even writing his own math problems for me to solve. Another warm day though out west they are gearing up for possible 2 feet of snow! Looks like our warm spell is going to last for awhile. Nice and warm this weekend!
Did three new designs yesterday and need to upload them, I have a vintage squirrel print today. Enjoy the weekend and see you all Monday!
Vintage Squirrel Print
Some color correction and a bit of repair but not much to make this print pop!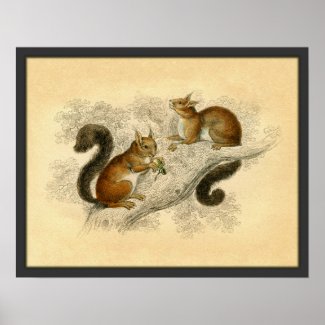 Vintage Squirrel Print
by
Kinder_Kleider
Get the best in
online poster printing
at zazzle.com
---