You really don't appreciate how important sleep is until you go without it. I am still having trouble sleeping, this time when I finally got to sleep my son came in with a nightmare. Got him back to bed and him feeling better but I could not get back to sleep....go caffeine today!
Gobble gobble. Turkey day card ahead!
Vintage Turkey Card
Cute vintage print, did some color correction and added a nice background! Gobbble gobble...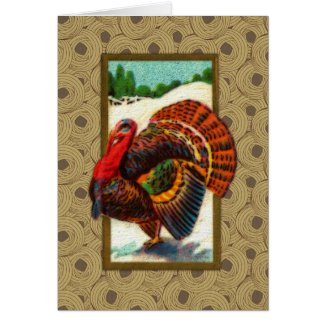 Vintage Turkey Print Cards
by
Kinder_Kleider
View Turkey Cards online at
zazzle
---