Cool-ish today but hot hot hot tomorrow. I can't wait for the fall weather, hot tea, cider, pumpkins, leaves everywhere. Sounds like a dream!
I guess I am in the low 2% who have (not complications) but other reactions to the surgery I had. I should have been done and over with the aftermath but may have another month to go. I am starting walking again, gained a bit being off my feet but really need to get back to my old routine.
Got another Halloween Greeting...
Vintage Owl and Cat Halloween Greeting
Very nice graphic. Love the colors!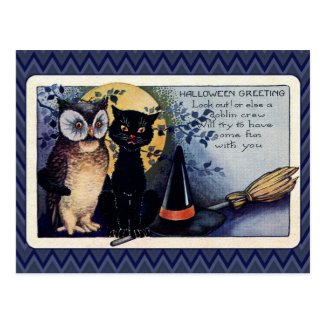 Vintage Owl and Cat Halloween Greeting Post Card
by
Kinder_Kleider
Browse more Black Postcards at
Zazzle
---