Taco night! When ever I make tacos I make enough filling to freeze so any time can be taco time. Last time my 4yr old ate 3 1/2 tacos! He loves them so he is sure to enjoy tonight's dinner.
Well with a faster computer I have been able to work on so much designs that I have a line of them ready to upload, actually 14 of them. Never have I been able to create so fast.
Today is a Deer day image!
Vintage Deer Print
Nice vintage print with bright colors!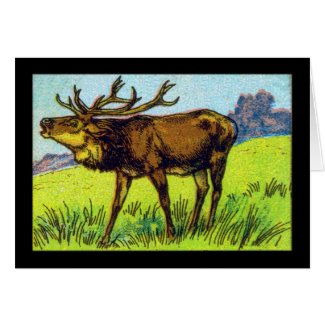 Vintage Deer Print Card
by
Kinder_Kleider
Look at more Deer Cards at
zazzle
---