Well my back pain is solved at least. A burst cyst. Just have to wait for it to heal. I have many more but can not take any medication because of my risk of stroke. I am researching natural ways to help. I had one burst a few months ago and it was painful then and it is painful with this one too!
Got three new designs uploaded yesterday. Hurts to sit long so doing a bit at a time. Going to get some more designs created today. Sold some clocks yesterday! I hope to sell more. So many new products are being developed and set up on Zazzle that I need to go through and add past designs to them.
Today is a test design I did using a black and white image, colored and transformed into a painting!
Zinnia Painting
Nice colorful flower, I like it, hope you do too!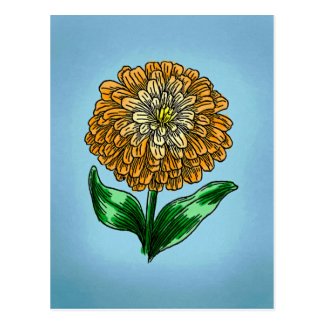 Zinnia Painting Postcard
by
Kinder_Kleider
Try
post card printing
using zazzle
---