I'm exhausted and it is only Tuesday! I am tempted to just blog every other day because I feel bad because I have nothing new to report. I will think about that.
I have been selling like mad though! Check the next sale out...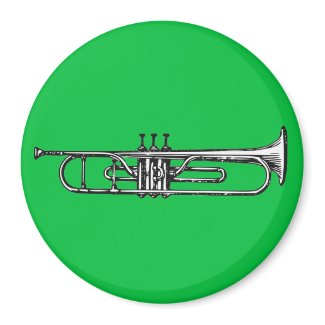 Trumpet 3 Inch Round Magnet
by
Kinder_Kleider
Create a one-of-a-kind
custom magnet
at Zazzle.
Musical instruments are always popular! I hope to get a trumpet soon, for my son. He wants to play a tuba but thought we would start small!