Today and tomorrow and the weekend is here, getting holiday decorating done when I can. I have a ton of laundry to get done the next few days and then grocery shopping as well. Not to mention holiday shopping! Rainy the past few days, trying not to let it get me down. Miss the sunshine. Off to start another wonderful day!
Today's showcase...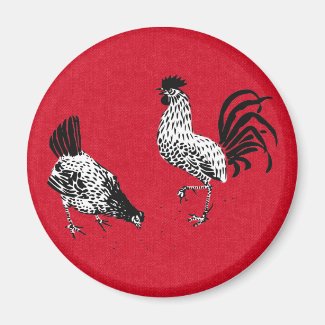 Hen and Rooster 2 Inch Round Magnet
by
Kinder_Kleider
Browse Bird Magnets online at
Zazzle.com
Chickens!!! We all love chickens, don't we?