Going to be close if not at 60 degrees today. Wow, then tomorrow, brrr, the temp will drop dramatically. Maybe that is why my sinuses are bothering me. Got some artwork done yesterday. Working on a painting and liking what I see so far. Just have one more Christmas design to post today on Zazzle then I will work on the next holiday...New Year's! Can't believe 2014 is around the corner.
I have a vintage winter bird print today.
Birds and Berries
Did a lot of work on this image, it took months for me to finally like what I did.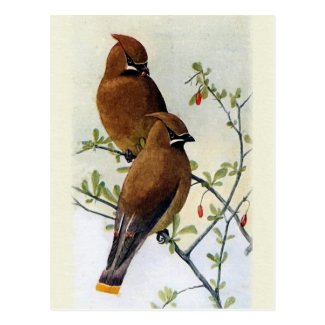 Birds and Berries Postcard
by
Kinder_Kleider
Browse more
Birds Postcards
---