I can't believe how fast this year has gone by. Christmas is just around the corner. Yesterday I ended up decorating, just about done. That way we can enjoy the rest of the season with Christmas decor everywhere! Fighting a cold, made chicken soup yesterday to help combat.
Someone is dreaming of Santa!
It was so warm yesterday. We explored and found our pumpkins eaten by deer!
Today I have a cute Christmas design
Doggy Season Greetings
Very old print that I color restored and spruced up.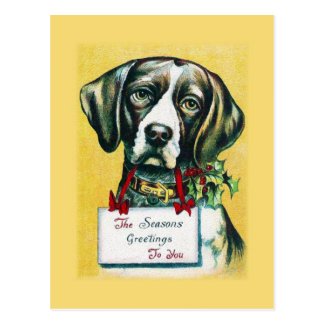 Doggy Season Greetings Postcards
by
Kinder_Kleider
Check out Dog Postcards online at
zazzle
---