Mark Martin had the pole yesterday! He finished 20th but hey, he did great!
I have a ton of stuff to get done today, and I want to get it done so it is over with and no leftovers for tomorrow. I may not get any designs finished today but I do have some quick ones ready to work on so we will see. Over a week on a modified Paleo diet and I am so much better, no more horrific pain in my muscles and bones. I have to stick to this type of eating if I want to remain pain free. And believe me I do.
Vintage Soccer
Nice colorful soccer print, loved playing soccer as a child and wish I stuck with it.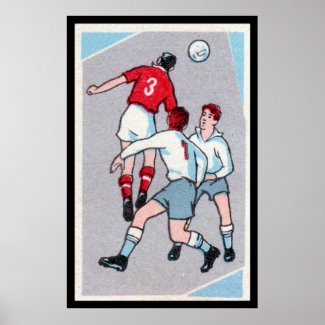 Vintage Soccer Print
by
Kinder_Kleider
Look at other Soccer Posters at
zazzle.com